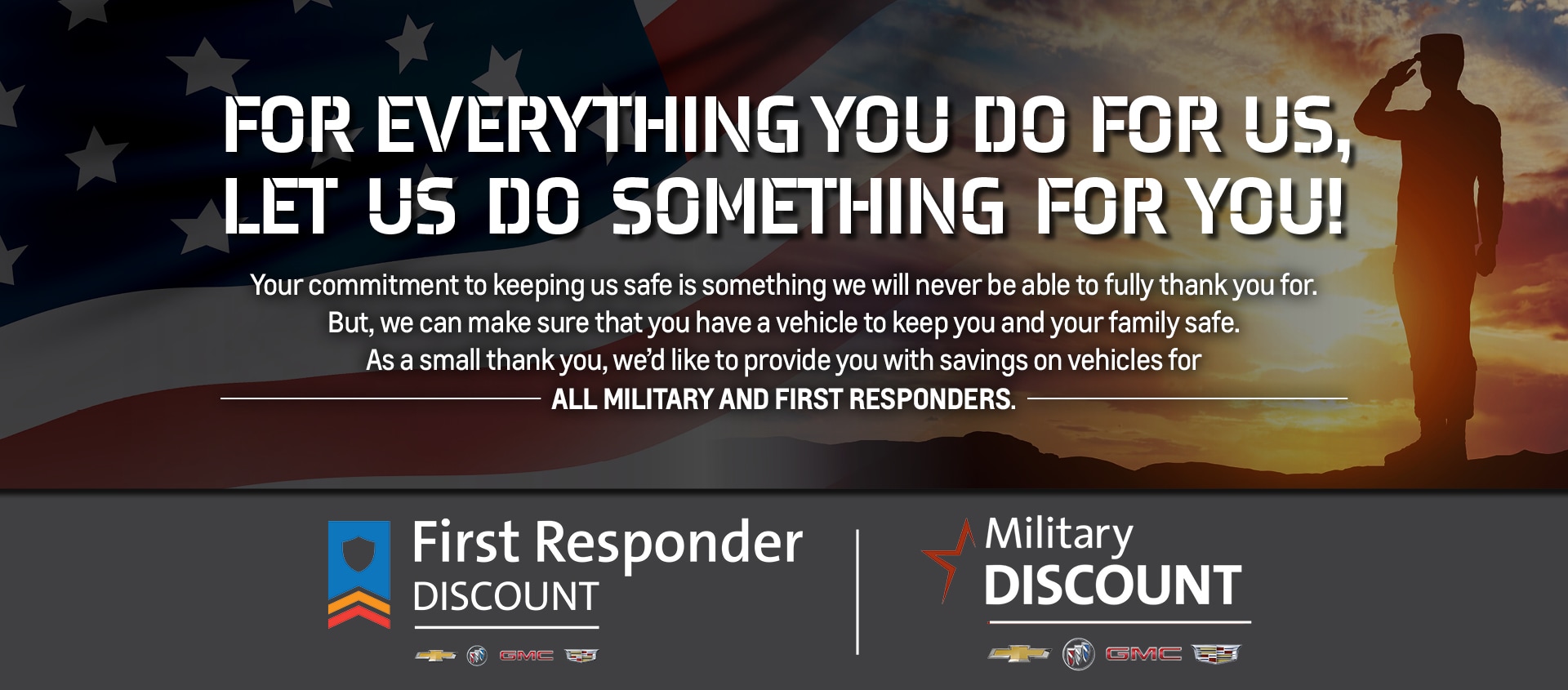 First Responder Discount
For those who save lives. It's our way of saying thanks for 
service that makes all the difference.

Special Pricing on OnStar plans and Connected Services
All public safety professionals can get up to 15% off plans. You work hard to keep us safe. Let us return the favor.

Military Discount

For those who serve. It's our way of saying thanks for protecting our country with bravery and strength.

Chevy Truck Legend Discount
Exclusive merchandise, special discounts and more. See what it takes to become a Chevy Truck Legend.