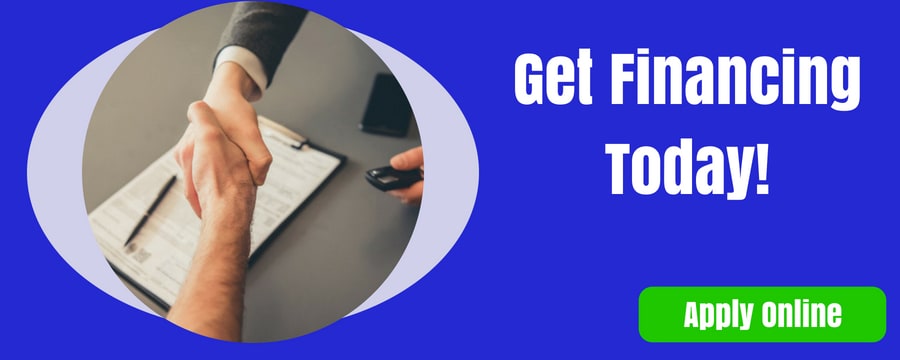 Find Chevy Financing in Antioch, IL
Raymond Chevrolet is an Antioch Chevy dealer that is determined to work with you in every step of the way so you can enjoy the ideal financing option that will help you drive home a new or used Chevy Convertible, Coupe, Hatchback, SUV, Truck, Van, or Wagon that is perfect to your driving needs and budget.We are also among the few Chevy Dealers in Antioch, and even parts of Wisconsin who are willing and able to cater any kind of credit type, whether it's a poor credit history or a non-existent one.But why do car shoppers and Chevy lovers continue to choose Raymond Chevrolet among the numerous other Chevy dealers near me? This is because we can provide the best financing solution that is perfectly tailored to a customer's specific needs and circumstances. Our experienced and resourceful financing team is confident that they can find approval for any type of client!

Personalized Antioch Chevy Financing Experience
Whether you're looking to drive home a brand new Silverado 2500HD or a pre-owned Camaro LT, a dedicated financing staff at our Antioch Chevy dealership will guide you from start to finish. Simply tell them what you need and want from your ride and they will be glad to assist you in any way they can.If there are any questions and concerns that you have in mind, simply ask them for advice and they will be happy to present you with the advantages and disadvantages of financing versus leasing or the dilemma that is currently overwhelming you.We are one of the few Chevy Dealers in Antioch and the surrounding areas who will work hard to ensure that every client is happy and satisfied. We are also one of the few Chevy dealers near me who consistently provide the best financing options that are centered around a client's needs, desires, and budget.
Seamless Online Financing Application
At our Antioch Chevy Financing Centre, it is our mission to provide our valued customers with the easiest application process there is. Compared to other Chevy dealers, Raymond Chevrolet can get you a financing quote in a matter of seconds! There is no need to complete any kind of paperwork, fall in long queues, and wait for hours to receive an approval response.Just visit our website and complete the free online application form and you will obtain pre-qualification in less than a minute.  And once you have submitted your online application, there is no need to break anymore sweat as our Financing team will do the rest for your convenience. It's that quick and easy!
World-class Auto Loans and Antioch Chevy Financing Solutions
At Raymond Chevrolet, we will not rest until you drive home that Chevy car that you have always dreamed of. As among the few Chevy Dealers that provide world-class auto loans and Financing solutions in Antioch and surrounding areas, owning a brand new or used Chevy is easy no matter your credit status. Simply give us a call or complete an online application and you will be one step closer to owning that Chevy that you have always wanted.
Hours
Monday

9:00AM - 9:00PM

Tuesday

9:00AM - 9:00PM

Wednesday

9:00AM - 9:00PM

Thursday

9:00AM - 9:00PM

Friday

9:00AM - 9:00PM

Saturday

9:00AM - 7:00PM

Sunday

Closed
Make an Inquiry